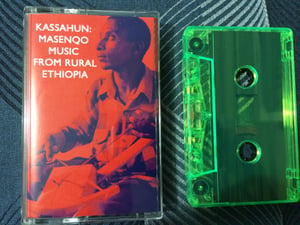 £

3.00 - On Sale
We at Suplex Cassettes also co-run a new-ish label called Dream Beach Records which has released the Ngunni Lovers Lovers 7" and Fair Ohs 2nd LP.
Now, for Cassette Store Day 2014 we are releasing a limited cassette of Kassahun, a travelling musician in Ethiopia, which includes and interview with him translated into English, given you a back story into his life.
We are really excited to bring this to the greater world and to CSD!